Long established in accounting, book keeping and payroll services, Sheila's extensive industry and business experience also brings a personalised and results driven mentoring service which is affordable and guarantees to deliver tangible efficiencies and more importantly growth in your business. A personal service provider, Sheila custom make's a business programme to meet the needs of individual business operators, start up's or established small and medium sized businesses. Sheila's wide ranging business knowledge, experience, expertise and hands on approach has the ability to bring you and your business beyond your current position. Troubleshooting, creating and delivering efficiencies, implementing tailored business systems, financial planning and management are hallmarks of Sheila's mentoring business service. Sheila and the Keeper of Books will bring increased productivity to you and your business with a view to growing revenue, your customer base and your brand.
For over 10 years, Shiela Monaghan, the Keeper of Books, has provided Merlin Pharmacy with bookkeeping and payroll services on a weekly basis. Shiela is very much part of our team and we've built up a long established working relationship based on trust and mutual respect. Honest, efficient and a straight talker, Shiela delivers an excellent service, on time each week which meets the needs of our busy Galway pharmacy. Meticulous in her work, Shiela knows and understands our business.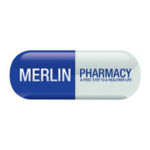 Merlin Pharmacy Ltd
Accounts Manager & Payroll Administrator
Shiela Monaghan and The Keeper of Books has worked with us for over 5 years and is an integral part of our business team now. Handling all of our Financial Management and accounting requirements, Sheila is hugely important to our business. Efficient, competent, and resourceful, Sheila is extremely capable and her broad business mentoring experience brings a huge foresight to our business at Afortiori Developments Ltd. Sheila's work ethic and personality have endeared her to our business and now her services also extend to our UK division. She has proven to be very insightful in financial planning, knowing and clearly understanding our business. This has been hugely important to our continued growth as we build a like-minded team for future growth

Finance Manager
Afortiori Developments Limited
A specialized family law practice in Galway City, Bríd Manifold is the principal in this law practice which offers services, both in private practice and in public service and advice in family law matters. Shiela Monaghan and The Keeper of Books have worked with me for over two years now. Her experience and expertise coupled with her ability to get to know and understand the business has supported the practice in creating business and operational efficiencies along with effectively managing our billing and accounting requirements. Shiela's professional yet personal approach coupled with her varied business knowledge makes her an excellent choice for our business needs in this area.
Accounts & Billing
Manifold Solicitors
The Keeper of Books and Shiela Monaghan delivered a tailored and focused business mentoring service along with accounting and payroll to us for 5 years. Shiela has an innate ability to become part of the team and her natural ability to understand a business needs at a localized level is what makes her service so good. Efficient, personal yet professional at all times, after 5 years, Shiela continues to work with us and is now handling our payroll requirements.
Business Mentor & Payroll
Murphy Playground Services Ltd
Shiela Monaghan and the Keeper of Books was introduced to us in 2016. Her straight-talking, no-nonsense approach is both endearing and formidable as is her ability to personalize her approach to mentoring a service-based business; in our case a PR and Communications agency. Shiela takes the time to get to know and understand your business and its people and sets up a tailored mentoring program that both delivers efficiencies and business growth. In addition, she's become the "keeper of books" handling our accounts and VAT returns. An asset to any business.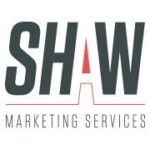 Business Mentor & Book keeper
D'Arcy Marketing & PR
Certified trainer & Software